GROW YOUR KNOWLEDGE AND PREPARE FOR THE FUTURE
Discover new strategies and techniques while making lasting connections with your peers in the utility industry.
Our education track includes field classrooms, educational workshops from the American Traffic Safety Services Association (ATSSA) and The Jobsite 2023, focused on underground utility damage prevention, presented by Planet Underground.
Field Classrooms
New to the industry? Participate in a walking classroom that utilizes the show floor. The cost for these sessions is $129 and they max out at only 24 participants so register soon! Learn from experts on the following topics:
Sponsored by: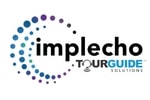 Horizontal Directional Drilling
Aerial Devices
Vacuum Excavating
Toolbox/Tailgate Talks
Safety Tech Trek
Fleet Management
& more!
Engineer Sessions
If you're an engineer new to the utility industry, this walking tour is for you! Learn about how utility equipment is used, how to think about it on the job site, and advantages/disadvantages of using equipment in different situations. This program is offered on Wednesday, September 27 and can be taken as a morning session, an afternoon session expanding on the morning program, or as an all-day session.
Safety Symposium
This year we have joined forces with the American Traffic Safety Services Association (ATSSA) to bring you educational workshops, happening during the new Safety Symposium. Choose from six critical traffic safety education sessions designed to keep utility professionals safe on the job site. Plus, sign-up for popular ATSSA certification classes conveniently happening during the show.
Symposium pricing: Mitigating Prevention Worker Safety: Free; One-hour sessions: $80; Flagger Certification: $100; and Traffic Control Technician/all-day courses: $200.
Workshop Topics Include:
Emerging Technology
Worker Safety
PPE
Mitigating Worker Safety
Common Maintenance
Traffic Control
Certification Topics Include:
Flagger Certification
Traffic Control Technician
Partnered With:
Other Education Offerings
Mapping the Future of Damage Prevention
The Jobsite
Take advantage of our free, onsite partner education program! The future of underground utility damage prevention will be the focus of TheJobsite2023, presented by Planet Underground. This programwillfeature the cutting-edge technology and transformative processes poised toimpactunderground utilities and utility contractors in the future oftheirwork.
Discover the technology and procedural advancements poised to lessen the likelihood of underground utility strikes, all in one place and at one time. Five themed stations include: Mapping; One Call; Locating; Vacuum Excavation (potholing) and Construction.
Free Demos & Event Topics Include: Predictive Analytics Software, Electromagnetic (EM) locating, Ground Penetrating Radar (GPR), Subsurface Utility Engineering (SUE), Underground RFID Marking Devices, GIS Mobile Applications
National Utility Contractors Association:
Understanding how to work inconfinedspace
Take advantage of another free, onsite partnereducationprogram with NUCA's Confined Space Entry Safety Courses. Industryprofessionalswill demonstrate how to work in a confined space environment and identifyhazards tomaximize safety for you and those around you, as well as teach you what youneed to knowunder the OSHA Confined Spaces standard 29 CFR 1910.146.
Topics included: Defining confined space, Classification of confined spaces, Identifying/Eliminating hazards associated with confined spaces, Explaining confined space training, & Demonstrating confined space safety.
Diesel Progress Summit (DPS)
Make the most out of your time in Louisville and attend the Diesel Progress Summit (DPS)'s one-day conference and awards dinner at the Galt House Hotel on September 25, 2023. This summit will coveroff-highwaymachinery used in construction, agriculture, mining, forestry, and marine, aswell ason-highway commercial vehicles. It will focus on the dramatic changes in enginesandpowertrains that are being driven by emission regulations and advances inhybrid,electrification, and other technologies. To see the full schedule and agenda,visit thislink.